Merry Maids of Ottawa Cleaning Services
Save time with our professional cleaning services in Ottawa
We understand life gets busy. If cleaning keeps falling off your list of priorities, leave it to our professional, experienced and dedicated team of cleaners in Ottawa. With a high attention to detail and over 40 years of house cleaning experience, our Merry Maids of Ottawa cleaning services will leave your home sparkling.
With our cleaning company located in Ottawa, you can start enjoying more free time.
The best house cleaning services in Ottawa just for you
At Merry Maids, we understand that everyone has different house cleaning needs. That's why we offer a wide range of custom and flexible house cleaning services to better serve our Ottawa customers.
Our professional, bonded and insured cleaners offer quality one-time cleanings, weekly, biweekly or 4-weekly house cleanings, Ottawa office cleaning, and much more. Whatever home cleaning services you're looking for, our Ottawa cleaning company has got you covered.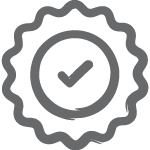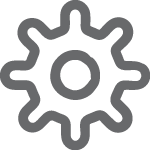 CUSTOMIZED
CLEANING SERVICES
Custom cleaning services in Ottawa
Introducing Our Enhanced Disinfecting Services
I needed a company that could do a move in/out at two locations, one in town and the other out of town. From my phone call to book the appointments to the completion of the first job, this team was great. The staff did a wonderful job and even vacuumed my dog's bed. I would recommend them to anyone wanting their home cleaned thoroughly!
I have been using Merry Maids services in Ottawa for two years now. During that time the service I have received by the team, and by Stephanie Applejohn in particular has been tremendous. I have used many services over the decades, and this is by far the best - the response to requests is always prompt and courteous, the cleaning is very thorough, the cleaners are polite, and when there are glitches, they are handled immediately and to my complete satisfaction. I commend you and your team.
The Merry Maid folks were friendly & efficient. Recovering from a knee injury, my house was in need of a good thorough cleaning. Their equipment and products made my house shine from top to bottom. Everything they use is professional grade, so two people can accomplish in two hours what would normally take me about a day and a half to achieve. They even cleaned places that I normally forget to do! The service was not disruptive in any way and their cheerful demeanor made me feel very comfortable. I will definitely be using them again. Two thumbs way up for a job well done.
Providing Ottawa cleaning services for over 40 years
Merry Maids of Ottawa's customized house cleaning services have been developed and refined for over 40 years. That's why you can be assured our Ottawa maid services go the extra mile to both meet and exceed your expectations.
Merry Maids of Ottawa house cleaning
Merry Maids of Ottawa service areas
Merry Maids of Ottawa proudly serves Downtown Ottawa, Old Ottawa South, Old Ottawa East, New Edinburgh, Rockcliffe Park, Manor Park, Sandy Hill, Byward Market, Sandy Hill, Alta Vista, Center Town, Lower Town, Hintonburg, Civic Hospital, Gloucester, Osgood, Rockland, Cumberland, Orleans, Navan, The Glebe, Westboro, Tunney's Pasture, Lebreton Flats, Vanier, Russel, Embrun, Metcalfe, Greely, and Manotick.
Subscribe to our newsletter
Be the first to know about our latest news, promotions, and limited time offers.